Early Music Day takes place every year on 21 March, at the initiative of REMA. This celebration of more than a thousand years of music, through concerts and events taking place simultaneously around the world, is an opportunity for Europeans to (re)discover our musical heritage!
21/03/2023 00:01 GMT (21/03/2023 01:01 CET)
La Liberazione di Ruggiero by Francesca Caccini
Online
Brighton Early Music Festival
United Kingdom
Lewes Rd, Brighton BN2 3HQ, Brighton
As part of Early Music Day you'll be able to watch Brighton Early Music Festival's feature length film of the earliest known opera by a female composer, Francesca Caccini's La liberazione di Ruggiero for free for 24 hours.
The opera tells the story of Ruggiero, imprisoned on an enchanted island by the sorceress Alcina and entertained by a trio of singing ladies and a chorus of enchanted plants. Made during lockdown in 2021, our film of this witty and engaging opera is shot in the style of early film pioneer Georges Méliès and features a stunning cast of young singers led by Angela Hicks (Alcina) and Kieran White (Ruggiero), directed by Thomas Guthrie.
Musicians
BREMF Early Opera
Deborah Roberts and Oliver Webber musical directors
Thomas Guthrie director
Claire Williams continuo lead


Angela Hicks soprano Alcina
Kieran White tenor Ruggiero
Anna Bachleitner soprano Melissa / Nunzia
Elspeth Piggott soprano Sirena / 1st Water Deity
Kat Carson soprano 1st Damigella
Kristiina Watt soprano 2nd Damigella
Luthien Brackett mezzo-soprano 3rd Damigella / Female Monster
Marcella Di Garbo soprano 2nd Water Deity / Female Plant / Formerly Enchanted Lady
Peter Martin tenor Fiume Vistola / Pastore / Astolfo
Toshi Ogita tenor Male Plant / 3rd Water Deity
Stuart O'Hara bass-baritone Male Monster


Oliver Webber violin 1
Marguerite Wassermann violin 2
Olwen Foulkes violin 3, recorder
Iain Hall cello, tenor viol, recorder
Harry Buckoke bass viol, lirone
Jacob Garside bass viol
Isaline Leloup violone
Aileen Henry harp
Kristiina Watt chitarrone
Eric Thomas chitarrone
Claire Williams harpsichord, chamber organ


Members of The English Cornett & Sackbut Ensemble:
Emily White, Peter Thornton, Tom Lees, Adrian France sackbuts 26/03/2023 17:00 CEST
Rencontres d'orgue
On-site
Conservatoire à Rayonnement Départemental de Pau-Béarn-Pyrénées
France
Temple de la rue Serviez - Pau, Pau
18/03/2023 20:30 CET
Concert - Anima e corpo
On-site
Département de musique ancienne du CRR de Perpignan, en collaboration avec le Réseau Occitanie Méditerranée
France
Théâtre municipal (Perpignan), 5 place de la République, Perpignan
The great students of the ROM's early music departments are getting together to work on a work that is a milestone in the history of music: La rappresentatione di anima e di corpo, a musical drama by Emilio de' Cavalieri on an Italian libretto by Agostino Manni, created in Rome in February 1600.

Twenty singing students and as many instrumentalists from the conservatories of Perpignan, Béziers and Montpellier are involved in this project: violins, cellos, recorders, sackbut, serpent, lute, harpsichord, organ and harp.
Musicians
Cast:
Josep Cabré, direction
Fanette Estrade, coordination
Early Music Department of the CRR of Perpignan, in collaboration with the Réseau Occitanie Méditerranée (ROM)
21/03/2023 20:00 CET
Concert Méditerranée Sacrée - Chamber choir Les éléments, dir: Joël Suhubiette
On-site
Scène Nationale du Grand Narbonne
France
Choeur de chambre Les éléments, 21 rue Arago, Narbonne
Beyond cultures and religions, this programme proposes a journey to the shores of the Mediterranean basin, giving us the opportunity to hear five of its ancient languages (Latin, ancient Greek, Hebrew, Aramaic, Arabic). It covers several centuries of music, from Montserrat's Livre Vermeil (excerpt), Gesualdo's Répons des Ténèbres, to the creations of Zad Moultaka and Alexandros Markéas, not forgetting Lotti's sublime Crucifixus.
This programme has been acclaimed by the public and the critics since its creation in 2009, and has been recorded for radio (France Musique) and television (Mezzo). It has been performed in concert some fifty times in France, Spain, the USA, Canada, Tunisia and Lebanon.
Musicians
Chamber choir Les éléments
Conductor: Joël Suhubiette
23/03/2023 19:00 CET
Hipp! Göteborg Baroque 20 years!
On-site
Göteborg Baroque
Sweden
Tyska Christinae Kyrka, German Church , Göteborg, Sweden , Norra Hamngatan 16, Göteborg
Göteborg Baroque turns 20 years during 2023! We are celebrating the whole year and in this particular concert we will perform the motets by Johann Sebastian Bach!
Musicians
GÖTEBORG BAROQUE
artistic director: Magnus Kjellson, claviorganum

Anna Jobrant, soprano
Ann Kjellson, soprano
Amanda Flodin, alto
Nana Bugge Rasmussen, alto
Leif Aruhn-Solén, tenor
Jorge Navarro Colorado, tenor
Karl Peter Eriksson, bass
Jakob Bloch Jespersen, bass
Christian Berg, violoncell
26/03/2023 17:00 CEST
Papa Bach !
On-site
Les Musicales du Val d'Europe
France
Ferme des Tournelles, Ferme des Tournelles, Rue des Fermes, Chessy
On his sixtieth birthday, three of Johann Sebastian Bach's children meet in secret to prepare a surprise for him. While rehearsing the pieces they will play for him with their brothers and sisters, they talk about their personal relationship with their father...This show makes us feel the beauty of music when it is shared with the family, in a playful and spontaneous way, with an original and lively appropriation of Bach's work by the three musicians.
Musicians
Alice Julien-Laferrière, violin, in the role of Nina
Lise Viricel, sing, in the role of Lili
Mathieu Valfré, harpsichord, in the role of Carl-Phi
21/03/2023 13:11 CET (21/03/2023 13:11 CET)
l'homme armè - liceo musicale margherita di savoia
Online
liceo Margherita di savoia Napoli
Italy
liceo Margherita di savoia , salita Pontecorvo 72, napoli
il video è dedicato alle vittime della guerra
Musicians
relatori: Nocerino Francesco, Caiazza Ida


19/03/2023 21:00 CET (19/03/2023 21:00 CET)
Spring concert by the Murcia University Orchestra
On-site
Murcia University Orchestra
Spain
Church of La Merced, Murcia, Iglesia conventual de La Merced - Calle Dr. Flemin, Murcia
Family concert by the Murcia University Orchestra
Suite "Abdelazer" (Selección) - Henry Purcell (1659 - 1695)
Rondeau
Air
Minuet
Jig
Hornpipe
Air
Concierto para flauta o trompeta N.6 "La Paix" (Selección) - Michel Pignolet de Montéclair (1667 - 1737)

Rondeau
Overture
Air en Rondeau y Air par imitation
Branle en Rondeau
Sommeil
Le Retour de Moutier
Pastourelle le I & II
Gavotte
Contredanse
Música para los reales fuegos de artificio: Suite HWV 351 - Georg Friedrich Händel (1685 - 1759)

Ouverture
Bourrée
La Paix
La Réjouissance
Minuet I & II
21/03/2023 08:30 AEDT (20/03/2023 22:30 CET)
Launch of Australian Early Music YouTube and Spotify Playlists
Online
Philip Pogson (The Marais Project)
Australia
Online, 36 Osborne Ave, Putney
We have developed playlists of a broad range of Australian early musicians to promote the whole sector! 27/02/2023 20:00 CET
Ensemble Overtone plays Serenade by Joseph Bodin de Boismortier
On-site
Ensemble Overtone
Poland
La Rue de l´Hopital, Warsaw
Joseph Bodin de Boismortier (1689 - 1755)
Sérénade en trois parties in G minor, Op. 39
Ouverture - Entrée rustique - Air gracieux - Gavotte en Rondeau - Choeur imaginaire - Rigaudon I, II - Rondeau - Menuet I, II - Gavotte - Sarabande - Air vif - Air modéré - Gigue - Villageoise I, II - Musette - Les Révérences nuptiales - Loure - Chaconne
Musicians
Ensemble Overtone

Michaela Koudelková, recorders and traverso
Klaudia Matlak, baroque violin
Julia Karpeta, viola da gamba
Maurycy Raczyński, harpsichord 21/03/2023 19:00 CET
The pleasure of melancholy
On-site
CEMA agency
Czechia
Konvent , Vídeňská 7, Brno
The Greek-Spanish string Quartet on guť string PuraCorda, Member of the EEMERGING+ program prezentaci a string Quartet by F. Bridge and Agnes Tyrell.
20/03/2023 17:00 CET
Early Music Days on FMU – 11th European Day of Early Music
On-site
Faculty of Music
Serbia
Early Music Days on FMU – 11th European Day of Early Music, 50, Kralja Milana street, Belgrade
The idea of celebration is in promoting early music in Serbia (ensembles, individuals and institutions). This year, Faculty of Music in Belgrade (FMU) will organize a festival-type celebration through four days events. The central event is The Celebration of 11th European Day of Early Music.
Musicians
Dragicevic Vuk, editor, performer
Milivojevic Slobodan, performer
Markovic Ana, performer
Stefanovic Tamara, performer
Stevanovic Milos, performer
Maric Lazar, performer
Rajninger Stefan, performer
Kazakov Alexander, performer
Popovic Milan, FMU EMD Artistic Coordinator, lecturer
Solunac Ljubica, Head of Music Program, The Cultural Centre of Belgrade
Tatjana Mrdja, Director of Music School ''Josif Marinkovic'' Vrsac 21/03/2023 17:00 CET
Sweet Suites auf Händels Tastenkasten I
On-site
Stiftung Händel-Haus Halle
Germany
Gesprächskonzert, Gr. Nikolaistrasse 5, Halle / Saale
Die "Suites de Pièces pour le Clavecin" erklingen auf zwei unterschiedlichen Cembali erklingen. Diese Form, Musik und Instrumentarium gemeinsam zu betrachten, wird von einer Projektförderung im Rahmen von "Neustart Kultur" finanziert und findet ihre Fortsetzung im Laufe des Jahres 2023. Die Cembalosuiten Händels hören wir in der Interpretation von Sebastian Berakdar.
Musicians
Cembalo: Sebastian Berakdar (Berlin); Moderation: Christiane Barth (Stiftung Händel-Haus)
21/03/2023 19:30 CET (21/03/2023 19:30 CET)
DIALOGHI A TRE
Online
AREA ARTE ASSOCIAZIONE - Ensemble Barocco LE MUSICHE DA CAMERA di Napoli
Italy
Via Benedetto Croce 23, Napoli
As usual this year we will participate in the Early Music Day with a program prepared for the occasion by the members of the Ensemble Le Musiche Da Chamber di Naples.
Egidio MASTROMINIC baroque violin Giuseppe GRIECO baroque violin Renata CATALDI flute crosser music by L.Vinci, P.Cauciello e G. Demachi 23/03/2023 18:30 CET
Voyage en Europe baroque
On-site
Conservatoire à Rayonnement Départemental de Pau-Béarn-Pyrénées
France
Conservatoire Pau-Béarn-Pyrénées, Rue des Réparatrices, Pau, France, PAU
21/03/2023 18:15 CET
Musik der Renaissance (Music of the Renaissance)
On-site
Gabor Sarai
Germany
Friedhofskapelle Meldorf (Meldorf Cemetery Chapel), An den Anlagen, D-25704 Meldorf
Konzert mit Werken Alter Meister, wie Dufay, Isaac, Josquin, Arbeau, Cabezon, Bassano, Dowland.
( a concert with works by old masters such as Dufay, Isaac, Josquin, Arbeau, Cabezon, Bassano, Dowland)
Musicians
Dozenten des Fachbereichs für Alte Musik der Dithmarscher Musikschule ( Lecturers in the early music department of the Dithmarscher music school):
Gabor Sarai
Fumie Shikichi-Sarai
Martin Schmitt
sowie Schüler der Musikschule (and music school students)
21/03/2023 20:00 CET
Baroque sessions - Madrigali, Stravaganze & Villanelle
Online
Michela Amici
Netherlands
Westvest90, Schiedam (The Netherlands), Westvest 90, Schiedam
Join us online for an evening of Italian Baroque! From the "Madrigali per cantare et sonare" of the secret concerts that were held at the Ferrara court, to the sparkly "Villanelle a due voci" from Rome.
Music by Luzzasco Luzzaschi, Giovanni de Macque, Girolamo Frescobaldi, Sigismondo d'India, Claudio Monteverdi and Girolamo Kapsberger.
Musicians
Performers

Noëlle Drost, soprano
Sophia Faltas, mezzo soprano
Michela Amici, baroque harp
Kateřina Maňáková, theorbo/spanish guitar
Anna Lachegyi, viola da gamba
21/03/2023 21:00 WET (21/03/2023 22:00 CET)
Flow or The Sound of Melancholy - Songs for lute and voice - Filipe Faria and Tiago Matias
Online
Arte das Musas
Portugal
Cathedral of Idanha-a-Velha, Catedral de Idanha-a-Velha, R. do Lagar, 6060-041, Idanha-a-Velha
EARLY MUSIC DAY 2023
Concert

Flow
or The Sound of Melancholy
Songs for lute and voice

Filipe Faria (voice)
Tiago Matias (lute)

Recorded Live at
Cathedral of Idanha-a-Velha

Idanha-a-Nova
UNESCO Creative City of Music
Portugal

In partnership with:
Município de Idanha-a-Nova
\Municipality of Idanha-a-Nova
\UNESCO Creative City of Music

With the support of:
Direção-Geral das Artes
\Directorate-General for the Arts
Ministério da Cultura
\Ministry of Culture

Network member:
REMA Réseau Européen de Musique Ancienne
Musicians
Filipe Faria (voice)
Tiago Matias (lute)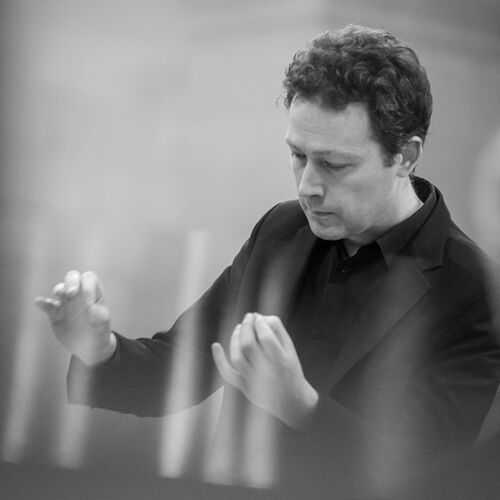 26/03/2023 10:48 CEST
Bach Cantatas
On-site
Stradivaria
France
Chapel of the Immaculate - Nantes, rue Malherbe, Nantes
From the expressiveness of the Cantatas BWV 12 and 22 to the virtuosity of the double Concerto for oboe and violin BWV 1060. This concert once again celebrates the genius of the Leipzig Kantor through an exceptional musical rhetoric and expressive display. The three soloists and instrumentalists of Stradivaria will be joined by the choristers of the Schola de la Cathédrale de Nantes, who will offer a look back at the motet Halt was du hast by Johann-Michael Bach, the grandfather of the great Johann Sebastian.
Musicians
Stradivaria - Nantes Baroque Orchestra, conducted by Guillaume Cuiller
Leandro Marziotte, counter-tenor
Martin Candela, tenor
Benoit Arnould, baritone
Schola de la Cathédrale de Nantes, conductor Etienne Ferchaud
With the participation of Camille Berland, soprano, student in the 3rd cycle of lyric singing at the CRR of Nantes
21/03/2023 20:00 CET
L'Europe galante, concert d'ouverture du Printemps de la musique ancienne
On-site
Conservatoire à Rayonnement Départemental de Pau-Béarn-Pyrénées
France
Château de Pau, Rue du Château, Pau, France, PAU